section title
EGAC Vision and EGAC Mission
Egyptian Accreditation Council (EGAC) Vision
To Participate Effectively in the International Accreditation.
To be Recognized by the Stakeholders as the Value Adding and Cost-Effective Provider of Choice.
To Support the Credibility of the Practice of the Conformity Assessment to National and International Standards.
The services are provided in a professional, transparent and independent way with integrity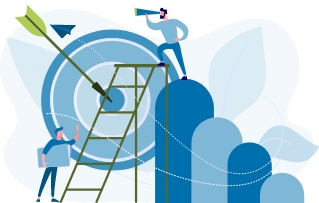 Egyptian Accreditation Council (EGAC) Mission
To Ensure efficiency of conformity assessment bodies providing services (Testing Laboratories / Calibration Laboratories / Inspection Bodies / Certification Bodies of Management Systems / Medical Testing Laboratories / Product Certification Bodies/ Technical Proficiency Testing Service Providers /Proficiency Testing Bodies/ Personal Certification Bodies/ Halal Certification Bodies/ Forensic Laboratories/ Biobanks Laboratories).
To Achieve International Recognition of the Egyptian National Quality System and Maintain it.
To Enhance the Competitiveness of the Egyptian Industry.
To Improve the Image of the Egyptian Products and Enhance its Competitiveness.